Pengguna Model SAVI (Somatic, Auditory, Visual, Intellectual) dalam Pembelajaran Matematika: Study Meta – Analysis
sanggiti bawadi

081319912933
Abstract
Describing SAVI Model Users in Mathematics Learning. Through Sinta Kemdikbud, the researcher obtained 40 journal articles discussing the users of the SAVI model in learning mathematics, so it is necessary to analyze the collection of studies to find out how many users of the Somatic, Auditory, Visual, Intellectual model using a meta-analysis research design. From the results of the entire article the researchers got, there were 11 articles that met the inclusion criteria to be analyzed using the online meta-mar website, which is a free online meta-analysis service that was developed as an additional tool to perform meta-analysis in order to obtain a large combined effect size. Based on the interpretation of the combined effect size, it can be concluded that overall the users of the SAVI learning model have a strong and significant influence on mathematics learning with the dependent variable compared to the implementation of the Conventional Learning Model. The characteristics of the study analyzed include the year of research, sample size and dependent variable. Statistically, it was found that the application of the SAVI Learning Model (Somatic, Auditory, Visual, Intellectual) users in learning mathematics was not influenced by the year of research and the dependent variable.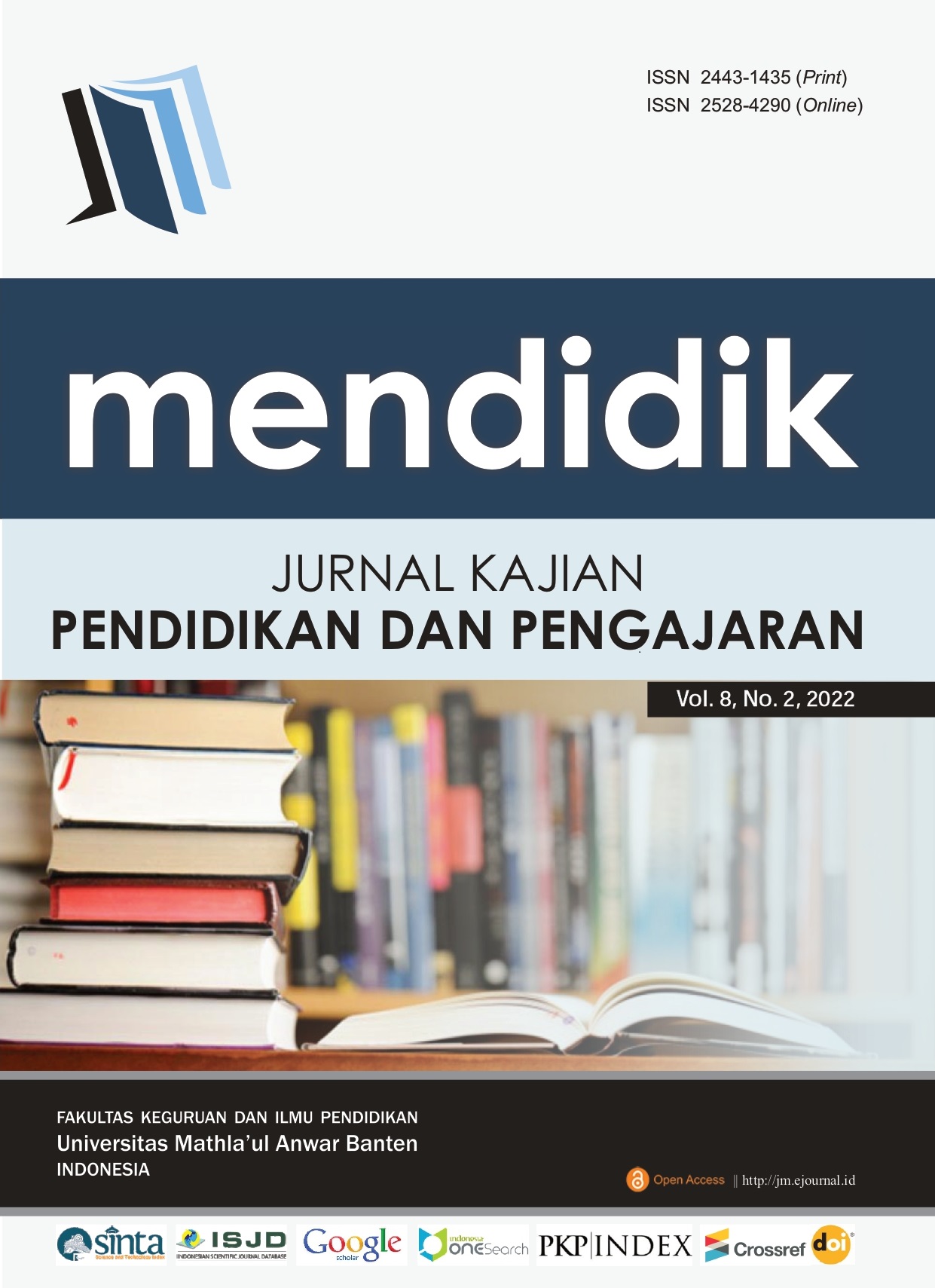 How to Cite
bawadi, sanggiti. (2022). Pengguna Model SAVI (Somatic, Auditory, Visual, Intellectual) dalam Pembelajaran Matematika: Study Meta – Analysis. MENDIDIK: Jurnal Kajian Pendidikan Dan Pengajaran, 8(2). https://doi.org/10.30653/003.202282.227
Copyright (c) 2022 sanggiti bawadi
This work is licensed under a Creative Commons Attribution 4.0 International License.